What is Hotel Lab?
Hotel Lab is an online customer attraction support service specializing in accommodation facilities. It is characterized by the fact that it actively implements everything from OTA and official website policy planning to proposals, operations, and verification.
We have a track record of over 700 facilities, corresponding to a variety of hospitality formats such as hotels, resorts, commercial, and management styles such as independent and chain operations.
Strengths of Hotel Lab
01

push proposal

Executive heads, known as directors, are assigned to facility heads. Appointed by experienced members such as OTAs and systems companies, hotel reservation managers and managers in the lodging and travel industry. To increase sales and maximize profits, we will be proactive rather than reactive by directly contacting OTA personnel in each region.

02

Speedy response

We respond to requests as a team to ensure immediate response and quick start of implementation.We have developed a unique request tool called the "Hotel Lab System" to facilitate the creation of plans and work on behalf of our clients.
In addition, we have established a systematic and structured approach by hiring from offshore locations with abundant human resources, which enables us to provide high quality and speedy response.

03

hands-on approach

We believe that the most important thing is the real site of the facility.If you call us, we will go to any place in Japan for business.We have established a system of travel so that regular meetings can be held on site as much as possible.The support includes contributions to productivity improvement and labor saving due to the shortage of human resources in the field.

04

Advanced and innovative

By operating advanced tools on behalf of our clients, such as Google Hotel Ads, SEM, MEO, and other measures, as well as measures to attract customers using SNS such as Instagram and LINE, we are working hard to ensure that our facilities have an edge in the ever-evolving online world. We also specialize in system development, working with facilities to create innovative solutions.

05

High continuity rate

A key indicator of facility satisfaction, our annual renewal rate exceeds 97%. Based on the pursuit of efficiency, we will prioritize providing value to facilities and guests in the future. All members are thinking and discussing their contribution to the hospitality industry that enriches people's lives.
Service Introduction
01
Hotel Lab
light
Web customer support
We can speedily handle web work requested through our dedicated system.
02
Hotel Lab
standard
Marketing support
Assign a person in charge of execution familiar with online customer attraction such as OTA. The person in charge actively executes planning, proposing, operating, and verifying measures.
03
Hotel Lab
Pro
operation support
Our staff members, who have careers as hotel managers and managers of chain hotels, can help you solve issues related to the operation and management of your facilities.
04
Hotel Lab
operation
The entrusted operation
Our strength lies in attracting customers online. We will manage your business to maximize your profits. In addition, we build systems and structures for management and organization that can only be realized by our company, which specializes in system development.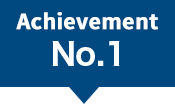 Hotel Lab

light

For facilities that lack the staff to work on OTAs and their websites

Hotel Lab

standard

Facilities and owners who have problems in planning, operating and verifying online customer attraction measures

Hotel Lab

Pro

Facilities and owners who have issues with customer service, management, and other aspects of facility operations

Hotel Lab

operation

Owners who want to maximize profits by letting operators handle operations and management

Assign a person in charge
Site visit
Push proposal
Details
Company website,OTA Business Outsourcing
Improvement of in-house website
Sales and promotion management
Analysis (introduction route, by room type, etc.)
Visit MTG
System proposal and introduction support
Revenue management support
Profit improvement
Operation operation improvement
Equipment procurement and improvement (cost reduction)
Human resource recruitment and organization development
Management staff management
Manager and executive staff dispatch
Other Services
SNS management
Website Production
Brochure Production
OTA maintenance
Hotel start-up support
Mystery Shopper
COMPANY